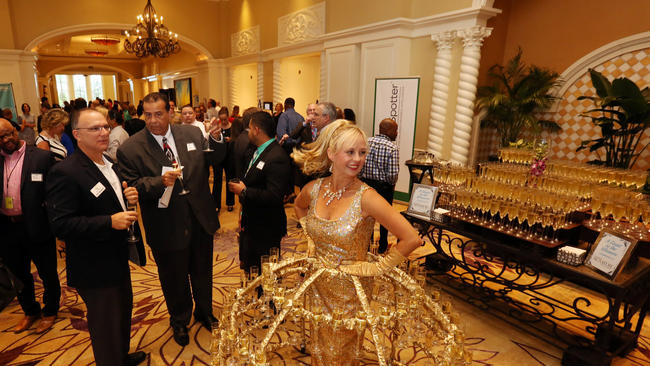 Tasha is a proud team member of DSquared Productions, a special event creative company.  DSquared creates incredible experiences.  She appears in costume as everything from a Champagne Diva🍾, a Mermaid, a 20s Gatsby gal… Whatever fits the theme…
Tasha can elevate your special event by creating the entertainment.  Be your own stage show!  Learn to Tango and show your new talent to all your friends.  Ask her clients David and Alan about their spectacular Bollywood themed floor show.
A Newly Married Couple's First Dance, is there any moment more special?
Tasha specializes in creating that perfect dance for each couple.  While living in Australia, Tasha was sought out by bride's to be to create something special, unique, interesting and exciting.  Be it a perfectly executed waltz to a sentiment song, or a wild dance involving the entire wedding party, or a simple dance that made theme both feel comfortable and confidante,  Tasha can help you do it.  Learn in a relaxed environment and wow your friends and family.