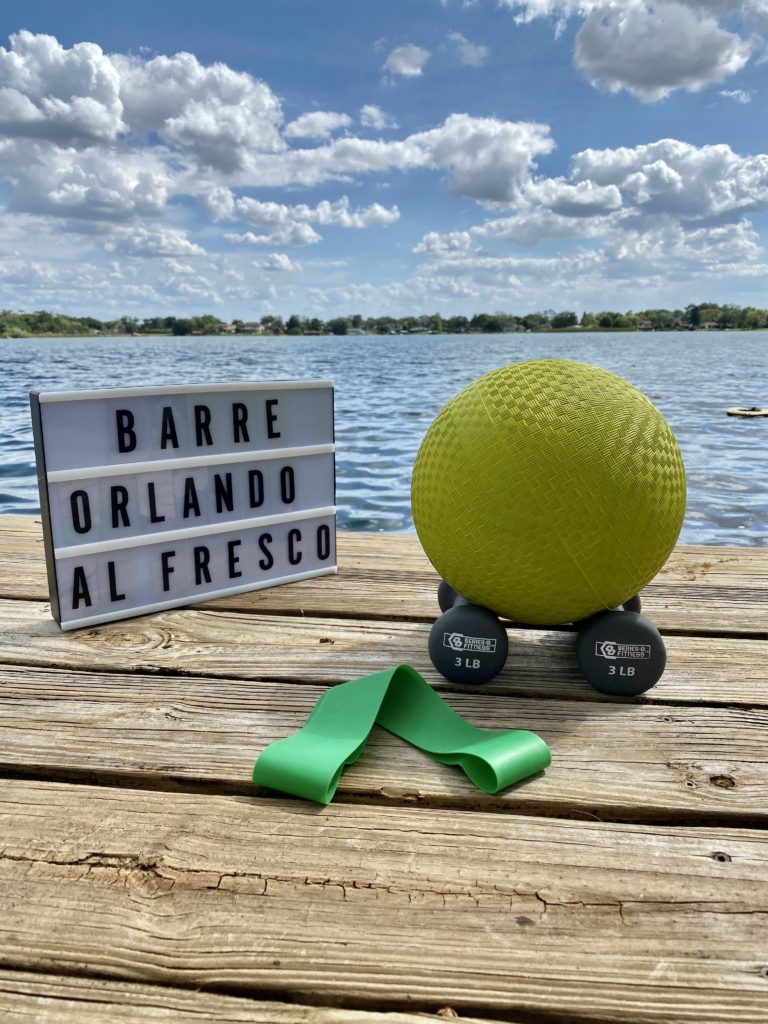 Barre Orlando classes will be live streamed from my gorgeous Lakeview. Alfresco. Doesn't that sound fancy? Because have all been asked to stay at home I'll be working out in filming myself on the deck. And talking to myself like a crazy person.
You may ask… What is Barre Fitness? Barre Orlando was born three years ago And is currently experiencing shelter at home.

Barre Orlando is a fast paced dynamic whole body workout. This class incorporates elements of classical ballet training combined with postures from yoga and Pilates. Barre Fitness focuses on small range of motion movements done in high reps. Barre sessions can result in improved muscle definition, increased flexibility, and reduced stress. All fitness levels are encouraged to attend. Many current clients are former dancers, but most are individuals seeking a fun environment and a well rounded fitness program. Each workout includes a warm up, an ab series, planks, push ups at the barre, free weights, exercises at the barre using your own body weight, bridge work on the mat, and stretching. Each workout is different and targeted for the clients in the studio!